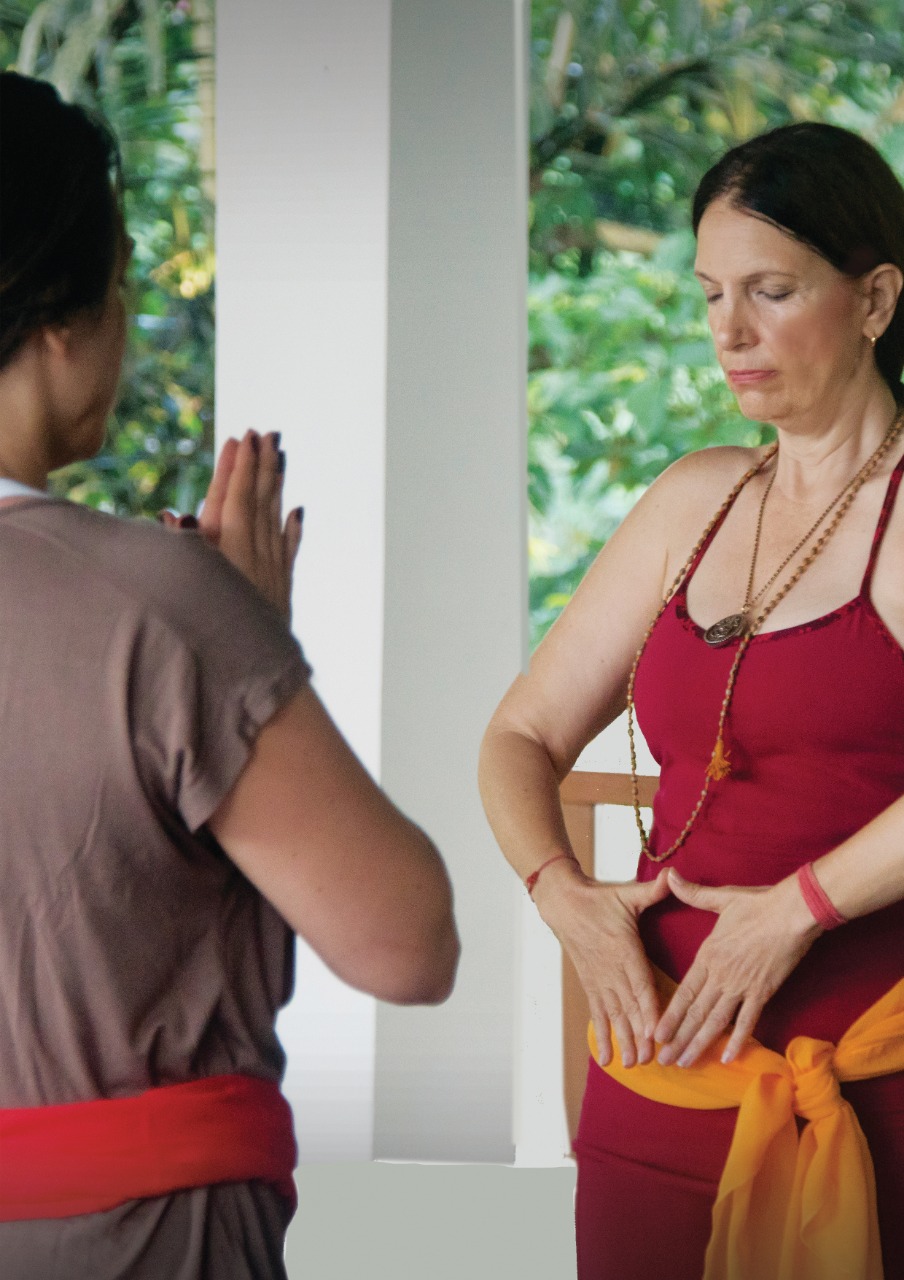 Yoga Pranala is a harmonious blend of Vinyasa Flow (inspired by several yoga schools including the Sri T. Krishnamacharya's lineage, Bihar School of Yoga and Hatha Yoga), Mudra Pranala (indigenous Balinese healing art focuses on balancing the alignment of our energy transmitted by Balinese shaman Tjokorda Rai), pranayama (breathing), Yoga Nidra (relaxation) and meditation for self-healing.
During a practice of Yoga Pranala, we connect to our highest self by shifting from thinking to sensing, merging our left-brain functions of intellect and individual will, with our right brain functions of receptivity, intuition and instinct. As we bring our awareness to the heart, we internalise the experiences of the mind and our thought process becomes more peaceful.
We learn to increase our sensibility to the energy of mother-earth (feminine, negative) and to the energy of the universe (masculine, positive). The union of these poles within us appears as prana: the life force energy. Prana and energy movements are essential for healthy mind, body and spirit.
More about Yoga Pranala
Yoga Pranala is a unique style of yoga that combines the ancient knowledge and discipline of Yoga with Mudra Pranala, an ancient healing art system based on energy movements transmitted to Linda Madani by Balinese shaman Tjokorda Rai.
Yoga Pranala supports our spiritual development by strengthening our physical, emotional, mental and spiritual bodies. This teaching prepares us to merge our individual consciousness with the source, and our individual intelligence with the universal intelligence, so we can go beyond the limits of the five senses' mind.
In Balinese ancient texts (lontars), pra means first; prana, power nala, inner fire; and pranala, circulation. The word Prana comes from two roots, Pra means first, and na is the unit of energy by extension spirit. Therefore, prana can be understood as first unity of (energy) spirit.
At first, we learn to move awareness in the frontal passage or "frontal nadi", and then we explore the energy in the spine, spinal channelor "sushumna nadi". When the spine is flexible and healthy, and devoid of blockages, the inner balance can take place.
The breathing is an essential part of a Yoga Pranala practice. The breath initiates and finishes the movement. When we are consciously breathing we are channeling prana/spirit/ conciousness. The breath is the vehicle that carries spirit within, through and around our body. At first, we use our awareness to lead the energy but eventually it is the energy that leads us.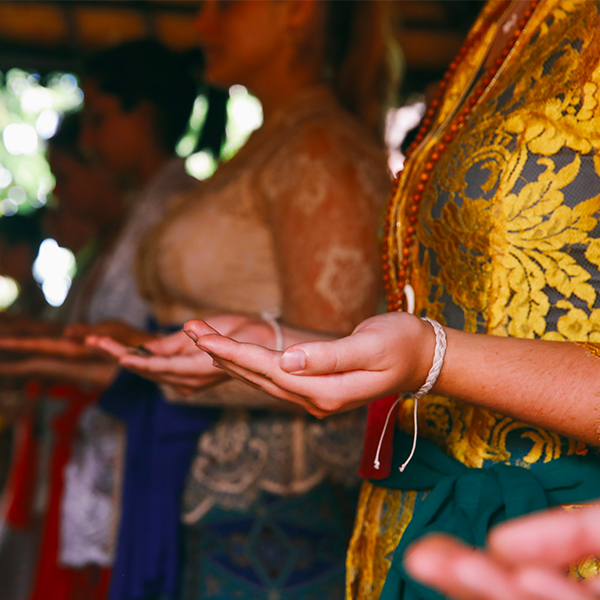 Available in days

days after you enroll

Yoga Pranala - Part 2
Your Teacher - Yogini Linda Madani
Yogini Linda Madani C-IAYT, E-RYT500 is an inspired spiritual healer and yoga teacher. She has been living and practicing yoga on Bali since 1995, studying Pranala with respected Balinese healer Tjokorda Gde Rai.
Linda is a highly experienced teacher with students from throughout the world. She is registered yoga teacher with the International Yoga Alliance, a certified yoga therapist in both India and the USA and a member of the International Yoga Therapist Association.
Linda teaches throughout Asia and regularly leads yoga retreats on Bali. She is the owner and director of Intuitive Flow, Sanctuary for Yoga and Healing in Penestanan, Ubud, Bali where welcomes people with an open heart and shares the teachings and blessings she has received with much joy.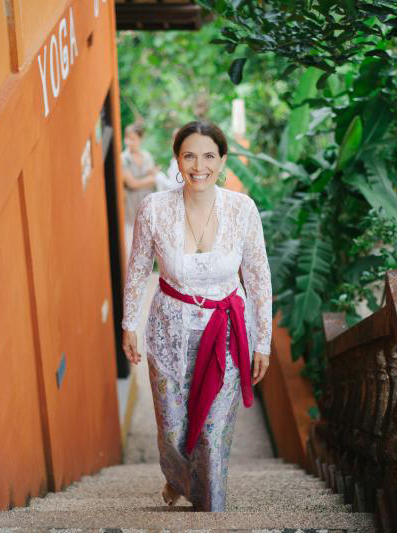 Available
Courses at Nalanda School
Continue your studies at Nalanda School for Higher Knowledge and Yogic Arts